About Me
Spanish

My name is Amanda, I live in Michigan in the United States but I am originally from Argentina. I was born in Rafaela in the Province of Santa Fe.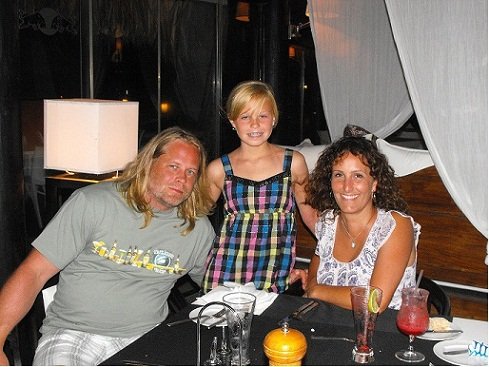 When I was 7 years old, my family decided to move to Mar del Plata.
I guess that is when my passion for travel started.
Search this site
Mar del Plata, Argentina Map
Coming from a small town, the new city was exciting and full of life.
Mar del Plata is one of the main touristic destinations in the country.
People from all over the country vacation in this city.
Public Beach in Mar del Plata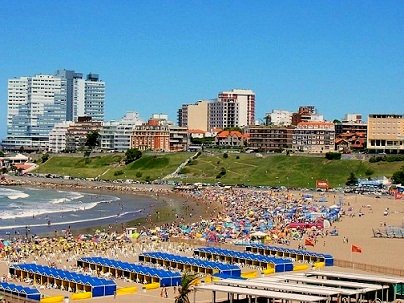 I first traveled to Punta Cana in 1994. I was still living in Mar del Plata at the time. It was later that year that I met TJ . She was vacationing in Mar del Plata with a friend but she lived in Michigan. TJ and I became good friends, we exchanged many letters and I dreamed of the day I could finally visit the United States. It took me a year to save enough money to travel to Michigan to visit my friend. While in Michigan I met Matt and by the time my vacation was over...we were in love...
I went back to Argentina and a couple of months later Matt traveled to Argentina to meet my family. Matt and I came back to United States and got married in 1997. A year later we had a beautiful daughter...


Cabarete, Dominican republic
I traveled to Argentina to visit my family many times while our daughter was little. We would go for 3 or 4 weeks at a time. But when she started going to school it became more difficult to travel because she couldn't miss so many days of school.
So we started thinking about other places to go on vacation and I had never stopped thinking about Punta Cana. I had always wanted to go back and in 2003 we finally decided to do it! And that's how it all started!
In the past few years we have stayed at several all inclusive resorts.
My family and I fell in love with the Dominican Republic
and we've been vacationing there ever since.
But there is more about me!...Come back soon and thank you for visiting!


---
Return to Home Page

Go from About Me to Maps

Go to Dominican Republic Beaches


---
All content (including text, photographs and video) is copyrighted.