Cabarete, Best Kite Boarding Beach!

Spanish

I love Cabarete...this quaint, laid-back Caribbean town.
The restaurants on the beach, the Kites in the sky, the wind blowing from the ocean...everything's perfect!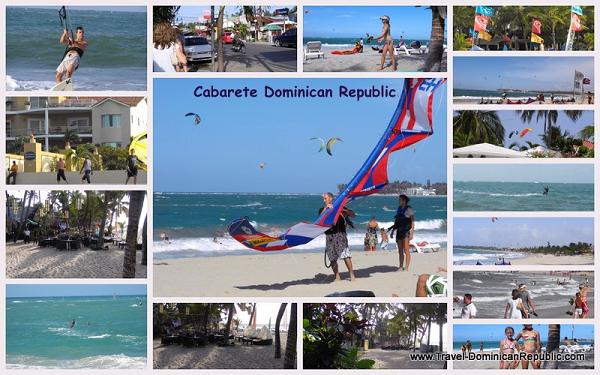 Whether you like the adventurous Kiteboarding or
relaxing on the beach, you will have a great time.
Just sit back and enjoy the amazing sight!
---
The Bay
This little beach town is in the Dominican Republic North Coast.
It was discovered back in the 80's by Jean Laporte from Canada.
Jean was looking for the ideal conditions for windsurfing
when he found this perfect beach. Since then it has become
a world class kiteboarding destination.
This is a bay where the winds, the coral reef at the entrance of it and the hills in the background, create this unique and perfect thermal effect.

This makes it one of the best Kite Boarding Beaches in the world!



---
Get Weather information, check out
Cabarete's weather forecasts right here!
Cabarete's wind forecast...

Dominican Republic North Coast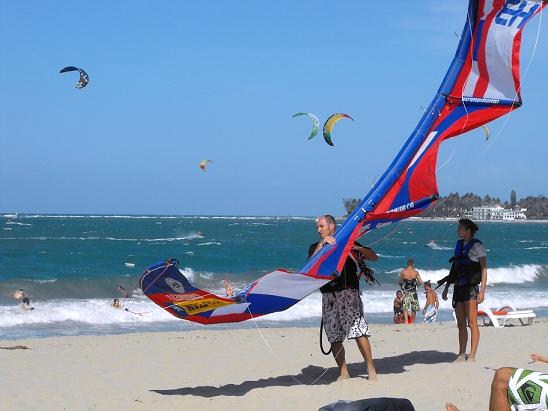 People come to this area from all over the world to kiteboard, windsurf and surf. But this town not only attracts the sports-minded...
Families with children love it too!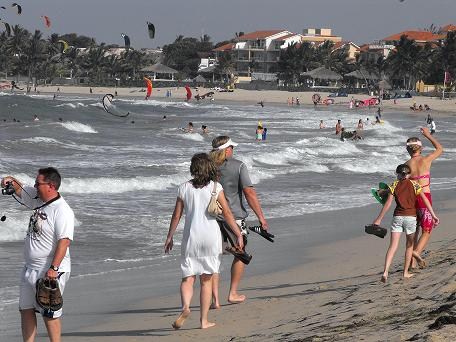 You can go horseback riding, snorkeling, cave exploring or
just go out and find the perfect beach. There are many things
to do and many places to visit.
Visiting the Caribbean? Find Deals, Compare Rates,
& Read Hotel Reviews on TripAdvisor
---
Kite Boarding in the Bay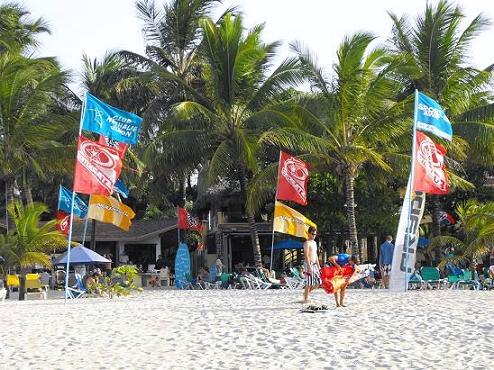 If you want to learn how to kiteboard, there are several
kiteboarding schools right on the beach. They offer lessons
and rental equipment if you don't bring your own.
Learn How to Kiteboard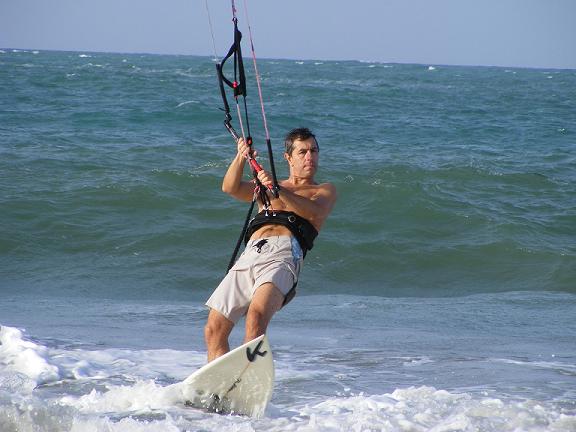 My family and I have been to Cabarete Dominican Republic twice.
In July of 2007 we went to look at a restaurant on the beach we
wanted to buy. It was a crazy idea but fun while it lasted!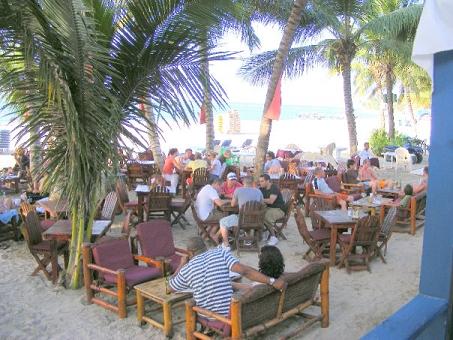 We stayed at the all inclusive Viva Wyndham Tangerine resort
for a few days. Things did not work out with the restaurant
but we decided we would go back some day...
Our second trip was in July of 2009. This time we already
knew that there are not a lot of big resorts here.
There are a lot of small hotels or boutique hotels. There are also
a lot of condos and villas for rent. So this time we rented a
beautiful Villa close to the beach.
Villa Gecko, Bahia de Arena
We stayed in Villa Gecko in Bahia de Arena, a small gated
community just 10 minutes west of the Bay. The Bay is
where all the restaurants, discotheques and stores are located.
That is a 10 minute walk on the beach!
We had a great time! One day we went to Sosua beach...
we also went on an excursion going East.
We saw some beautiful places... Caleton, the Blue Lagoon,
Playa Grande...We can't wait to go back!
Share your story, tip or review about Cabarete Hotels
Would you like to share your experience with us?
---
Return to Dominican Republic

Go from Cabarete to Food

Go to Dominican Republic Maps
---
All content (including text, photographs and video) is copyrighted.